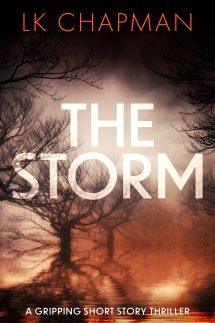 •Available: September 2023
•Formats: Kindle
Buy Kindle edition (UK)
Buy Kindle edition (US)
Included in Kindle Unlimited – subscribers read for free!
The Storm
Can she find the truth in time?
I've fled my wedding… I've stolen my wedding car… now what?
When Emily makes a snap decision to run away from her wedding, she gets caught in a summer storm where a chance encounter and a terrible accident throw her into a nightmare…
Oh, and not to mention the wrath of a jilted groom.
A gripping short story thriller from the author of Into The Lake, The Stories She Tells and the No Escape trilogy.