About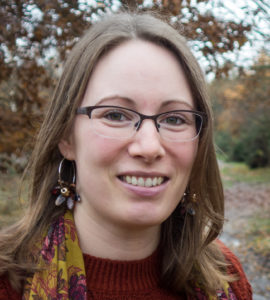 LK Chapman writes psychological thrillers and suspense. She published her first psychological novel, Anything for Him, in 2016. A chilling thriller about obsession, jealousy and revenge, Anything for Him has now become a three book series with two sequels (Found You & Never Let Her Go) creating the No Escape trilogy. She has also written two standalone psychological novels, The Stories She Tells, and Into The Lake. LK Chapman's books are inspired by her studies in psychology, and she has always been fascinated by the strength, peculiarities and extremes of human nature. As well as working as a psychologist, Chapman volunteered for mental health charity Mind before starting her journey as an author. It has been an incredibly exciting journey and she is so grateful for the support of her readers!
Q&A
What do you think is the biggest influence on your writing?
I've always been interested in people, societies, emotions and relationships. I'm fascinated by why people do the things that they do, and writing is a way of exploring that. I think a big influence on me was studying Psychology- often my ideas for stories originate from a concept I learnt about that I find particularly fascinating.
What are your favourite books?
When I was a child I read and re-read Richard Adam's 'Watership Down' over and over. There is something so special about that book for me- the way the rabbits have their own rich culture and mythology alongside the story adds so much depth and makes the story so meaningful.
For sheer beautifully written weirdness, 'The Wasp Factory' by Iain Banks has to feature in my list of favourites, but I think one of the books that has had the biggest impact on me of all was 'Touching the Void' by Joe Simpson – this miraculous story of survival is one of the most moving things I've ever read.
What will you write next?
I am currently working on a new psychological thriller, No Safe Haven, which if all goes well should be out in 2022 / early 2023!