About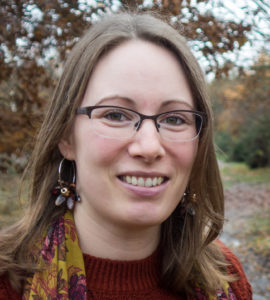 My full name is Louise Katherine Chapman, and I am a psychological thriller author (although I've also written a sci-fi novel!) I have always been fascinated by the strength, peculiarities and extremes of human nature, and the way that no matter how strange, cruel or unfathomable the actions of other people can sometimes be, there is always a reason for it, some sequence of events to be unravelled.
After graduating from the University of Southampton in 2008 with a degree in psychology, I worked for a year as a psychologist at a consultancy company. In 2009 I had to give up work after developing chronic fatigue syndrome (CFS) – a long term health condition that causes debilitating physical and mental exhaustion. After a few years I thankfully managed to regain enough energy to spend some time volunteering for the mental health charity Mind, and eventually to begin writing. Although my life is still very limited by having CFS I am so grateful to be able to write and for the support of my readers.
I live in Hampshire with my husband and young son. When I'm not writing I enjoy walks in the woods, video games, and spending time with family and friends.
Q&A
How do you go about writing your novels? Do you do a lot of planning?
For my first few novels I didn't plan much, so they went through numerous iterations of rewrites as the story evolved. Networked and Anything for Him both took me around 18 months to write from start to finish, and The Stories She Tells about 16 months. After that I worked on my two sequels to Anything for Him, and it took me around 18 months to complete these two books. Much of what I write in a first draft does not make it to the final book.
I am now trying to change my writing methods to include more thorough planning of the story for my new work-in-progress. I hope this means readers won't have to wait so long between books!
What do you think is the biggest influence on your writing?
I've always been interested in people, societies, emotions and relationships. I'm fascinated by why people do the things that they do, and writing is a way of exploring that. I think a big influence on me was studying Psychology- often my ideas for stories originate from a concept I learnt about that I find particularly fascinating.
What are your favourite books?
When I was a child I read and re-read Richard Adam's 'Watership Down' over and over. There is something so special about that book for me- the way the rabbits have their own rich culture and mythology alongside the story adds so much depth and makes the story so meaningful.
For sheer beautifully written weirdness, 'The Wasp Factory' by Iain Banks has to feature in my list of favourites, but I think one of the books that has had the biggest impact on me of all was 'Touching the Void' by Joe Simpson – this miraculous story of survival is one of the most moving things I've ever read.
What will you write next?
I am currently working on a new psychological thriller, which I hope might be out in late 2020.